Welcome to the H.F. & Maude E. Marchant Memorial Library!
My name is Wendy Johnson, and I have been the library director since November of 2018. I was born and rais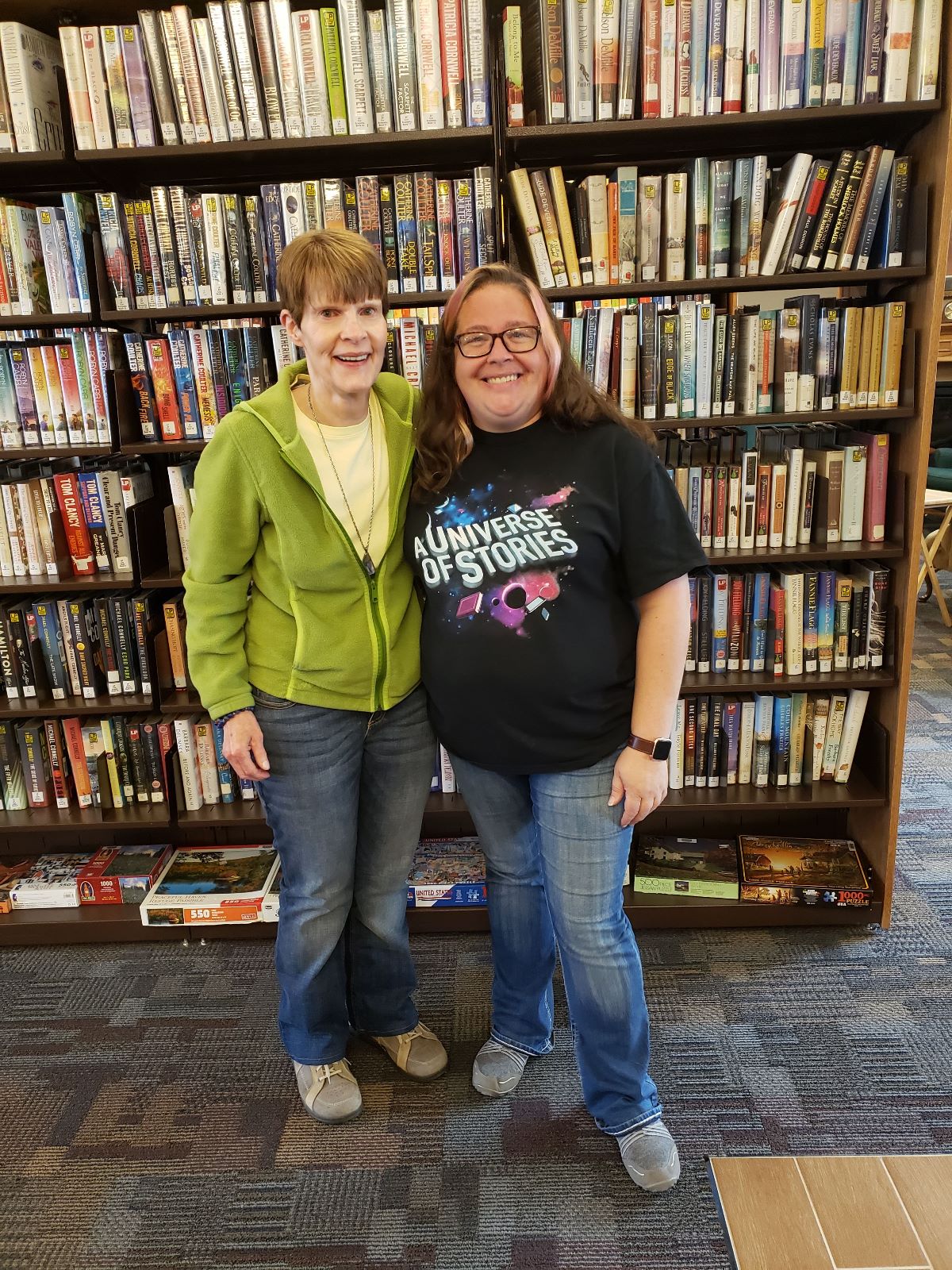 ed in Scranton and most of my family lives in Scranton as well. This is a picture of library clerk Adrienne Smith (left) and me (right) at the summer reading program a couple years ago.
I graduated from Jefferson-Scranton High School in 1998 and went on to continue my education at the University of Iowa in Iowa City. I graduated with a BS in Biology and a minor in French from the University of Iowa in 2002.
I have been married to my wonderful husband for over 20 years and we have 3 amazing kids who spend a lot of time helping younger kids at the library, just like their mom!
In my spare time, I spend a lot of time with my "fur babies." I have a Puggle, a Shitzu mix, and 3 Saint Bernards that have allowed me to share their home with them. Yes, the Saints are in the house most of the time - yes, there is usually a lot of slobber involved - and yes, I am probably covered in dog shed or drool 95% of the time!
I enjoy reading all sorts of different books and I liked to watch movies as well. I usually have a few suggestions for you if you can tell me what kind of books you enjoy the most. I feel like everyone deserves to have a little escape from life once in a while, and I think books are always a great way to make that happen!